All-natural anti-insect products. Bad news for bugs. Great news for humans and the environment.
Let's face it. Nature thinks you're yummy.
The gentle, DEET-free range of LIFE|TREK™ insect repellent products is here to make you less attractive to mozzies and other biting insects. Our special tried and tested formula keeps bothersome bugs at bay, leaving the whole family protected without being harsh on the environment or your skin.
DEET is a common active ingredient in many insect repellents. While it may be good at protecting against mosquitoes and other insects, it can be harsh on both humans and the environment.
When you choose an all-natural LIFE|TREK™ product, you can be sure that you're choosing insect protection that is kind to planet earth, yet highly effective.
From Wearables to After-Bite treatments and even ultrasonic repellers, there's a LIFE|TREK™ product for every need and situation.
Mosquito Repellent & After-bite Treatment
From the bush to the baby's room:
There's a LIFE|TREK™ product for every need.
Click to view Ranges
Camping
Hiking
Home
Travel
Kids
Sport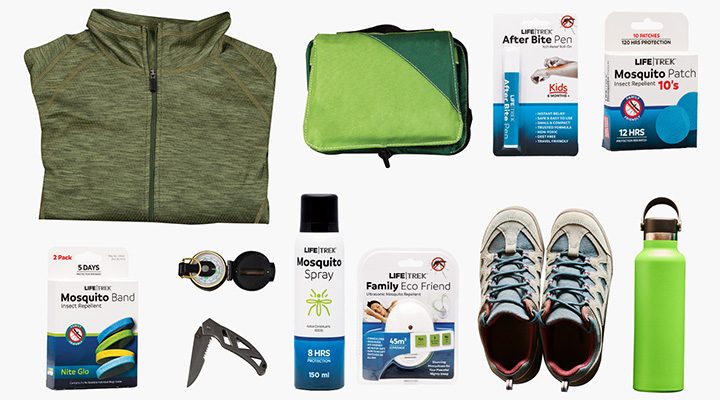 There's nothing like watching the sun rise on a relaxing camping trip. Unless you wake up covered in mozzie bites. We've got you, nature lovers. With the handy range of LIFE|TREK™ camping-friendly products, you'll be able to enjoy the tent pitching without the itching.
LIFE|TREK™ offers a wide range of products that are lightweight and easy to pack, making them the ideal anti-insect addition to any hiker's rucksack. You do, after all, go hiking to get away from annoying creatures constantly bugging you.
Your home is your sanctuary. Your habitat.
Keep unwanted six-legged guests in theirs with the LIFE|TREK™ Product Range for the home. They're safe, simple to use and gentle on humans, yet highly effective at keeping your household an insect-free zone.
New places. New experiences. New creepy crawlies just dying to get to know you up close and personal. Not on our watch. LIFE|TREK™ travel products easily fit into your suitcase, so that no matter where you go, you'll never be left unprotected.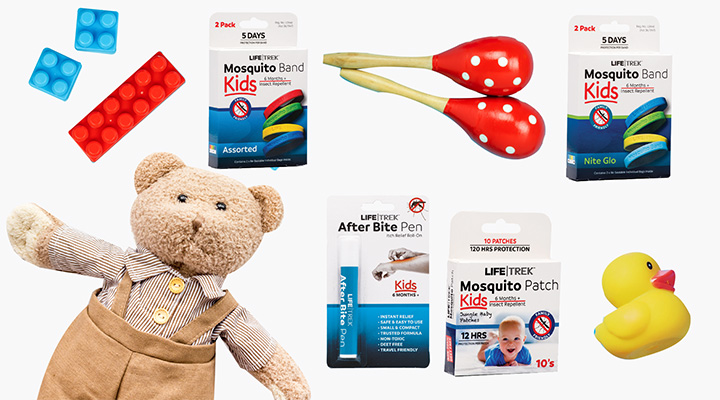 Protect your little munchkins from nature's little monsters. LIFE|TREK™ Kiddies range is soft and gentle on young skin, shielding kids from mosquitoes and other bugs without harming the insects themselves.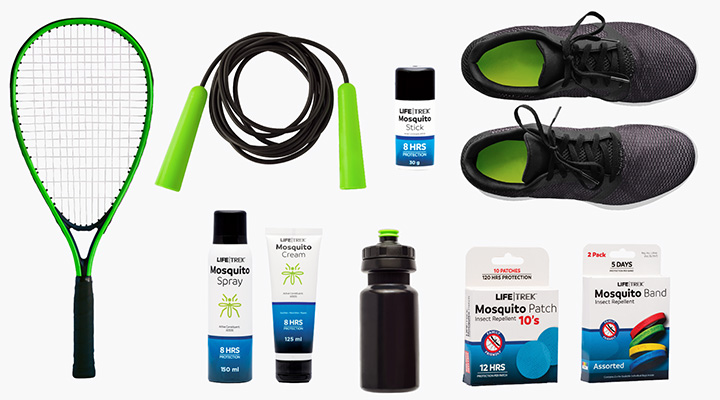 It's hard to beat that PB if nature keeps trying to chow you. Whatever kind of sport or outdoor workout you're into, LIFE|TREK™ has a product to keep those pesky insects far away so you can stay on top of your game.